On this day, May 11 …
1973: The espionage trial of Daniel Ellsberg and Anthony Russo in the "Pentagon Papers" case comes to an end as Judge William M. Byrne dismisses all charges, citing government misconduct.
Also on this day:
1502: Christopher Columbus leaves Cadiz, Spain, on his fourth and final trip to the Western Hemisphere.
1647: Peter Stuyvesant arrives in New Amsterdam to become governor of New Netherland.
1858: Minnesota becomes the 32nd state of the Union.
1935: The Rural Electrification Administration is created as one of President Franklin D. Roosevelt's New Deal programs.
1953: A tornado devastates Waco, Texas, claiming 114 lives.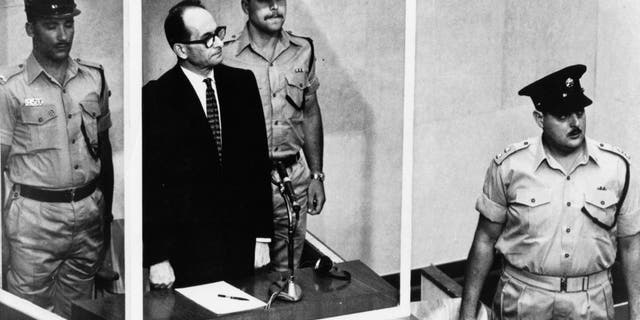 1960: Israeli agents capture Nazi war criminal Adolf Eichmann in Buenos Aires, Argentina.
1987: Doctors in Baltimore transplant the heart and lungs of an auto accident victim to a patient who gave up his own heart to another recipient.
1996: An Atlanta-bound ValuJet DC-9 catches fire shortly after takeoff from Miami and crashes into the Florida Everglades, killing all 110 people on board.
1998: India sets off three underground atomic blasts, its first nuclear tests in 24 years.
1998: A French mint produces the first coins of Europe's single currency, the euro.
2006: Lawmakers demand answers after a USA Today report that the National Security Agency (NSA) was secretly collecting records of millions of ordinary Americans' phone calls; President George W. Bush tries to assure Americans their civil liberties are being "fiercely protected."
2009: American journalist Roxana Saberi, imprisoned on espionage charges in Iran for four months, is freed.
2009: President Barack Obama meets at the White House with representatives of the health care industry who promised to cut $2 trillion in costs over 10 years. 
2009: The space shuttle Atlantis blasts off on a mission to repair the Hubble Space Telescope
2010: Conservative leader David Cameron, at age 43, becomes Britain's youngest prime minister in almost 200 years after Gordon Brown steps down and ends 13 years of Labour government.
2018: President Trump unveils his long-promised plan to bring down drug prices.